Audio Department
Welcome to the Audio Department of Compelling Productions Studio. This department is responsible for:
Audio Production Includes:

Musical Recording/Mixing
Video Recording/Mixing
Live Events (Music, etc.)
Voice Narrations
Live Webcasts (Radio & Video)
About This Department
Using the best mixers and microphones with more on the way, this department comes into action when audio is needed for videos, live performances, and of course recording and mixing numerous types of genres and projects. For video, the audio and video are sent to the Post-Production Department sepperately then joined and mixed together during editing so the final audio that is heard is that recorded by the Audio Department and synched with the video for a more professional, clear and awesome sound!
The Equipment
- Using the best in Behringer products, the PMP3000 EuroPower mixer lives up to the name of professional. With 16 channels, built-in 100 audio effects database, optional FX insert, headset monitoring, amp bridging, and built in phantom power, this mixer is ready to get the job done!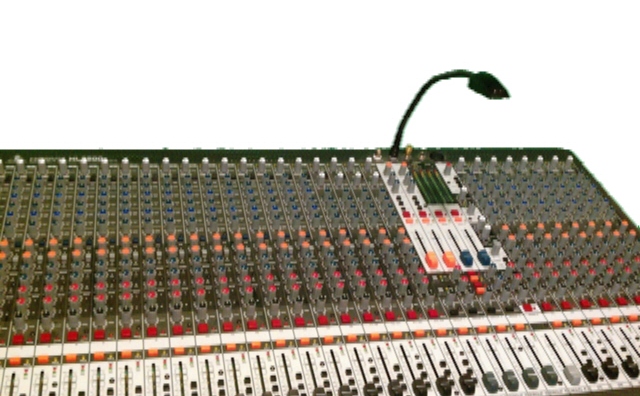 - The Behringer Xenyx XL3200 is the newest addition to our both our studio and Compelling Productions Live stage performances! 32 channels and all the latest advanced live performance/recording features including grouping! Built-in phantom power, solo select and oh so much more! The pinnacle of live and studio recording equipment!
- MXL 990 Condenser microphone is the best in audio recording both for musical singing performances as well as broadcasting and audio voice-overs for motion picture!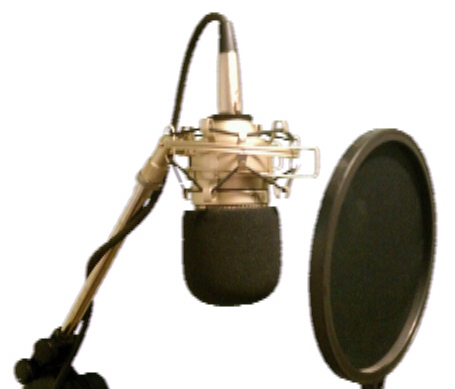 - The (above) MXL 990 Condenser microphone on the stand with vocal recording pop filters (on mic) and front gooseneck.


- Behringer Ultravoice XM8500 live performance vocal microphones. Delivering crisp, clean sound on-stage! Optional on-mic pop filters available!